2015 SPRINGのアイテムがリリースとなりました。
ONLINE SHOP、全国のDEALERにて販売しています。
お近くのSHOPへお気軽にお問い合わせ下さい。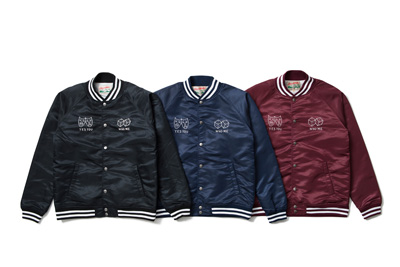 艶のある質感が特徴のベースボールジャケット。随所のリブでもたらしたスポーティな雰囲気はそのままに、刺繍ロゴや刻印ドットボタンでCLUCTのエッセンスを与えています。
Eye catching shiny satin Baseball Jacket. Adding some CLUCT essence with embroidered branding and engraved snap button while keeping its athletic details with knitted ribs. 
フロントボディのみをチェッカー柄で仕上げたカーディガン。シンプルに一枚羽織るだけで個性的な印象を生み出せるマルチモデルは、春先の相棒として活躍してくれるはずです。
 Cardigan with checker pattern on the front body. Simply throw it on and it will add some flavor to your style. There is no doubt that this cardigan will become handy in spring season.
コットン×ヘンプの混合素材により、爽やかな着心地に仕上げたボーダーニット。着こなしのシチュエーションを問わないシンプルさが好印象を与える、春先のメインウェアです。
Border stripe sweater made of cotton/hemp mixed fabric. Simple striped long sleeve sweater matches well with anything to broaden your styling and gives you a great impression in spring. 
L/S MAX SHIRTS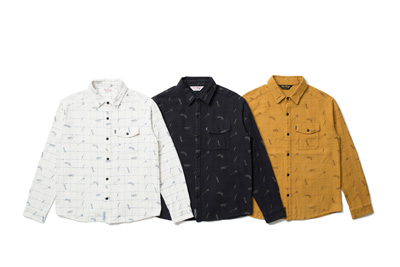 ネップボディを使用した風合いのあるシャツ。その柔らかな表情はもちろん、ウィンドウ・ペンチェック柄とオリジナルの総柄を組み合わせた独創的なデザインパターンも秀逸です。
Collared shirt with uneven surface texture fabric. It's not only soft and comfortable but has unique design with original all-over print on grid pattern.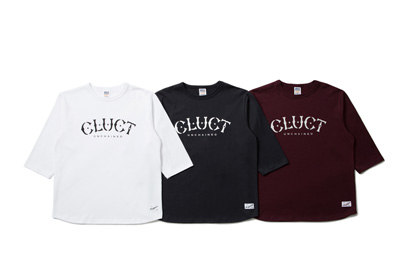 フロントロゴのみでまとめたシンプルな七分袖Tシャツ。使い勝手の良いベーシックモデルは、春先の主役服からレイヤードスタイルまで、幅広いレンジでご愛用いただけます。
 3/4 sleeve tee with simple brand logo printed on the front. Basic 3/4 sleeve can be worn in various scenes either by itself or to be worn as a layer under some jacket.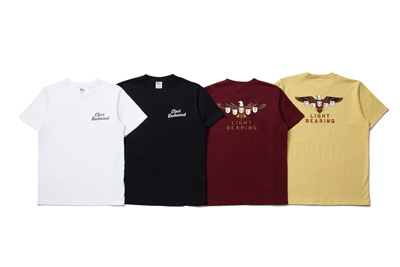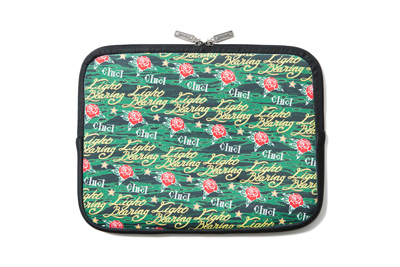 防水性やクッショニングに優れた、ネオプレーン素材による13inch用のPCケース。オリジナルのカモ柄で表現したCLUCTの感性を、日々のワークスタイルでご堪能ください。
13 inch laptop case made of water-repellent Neoprene which also protect your laptop from daily shocks. Enjoy the original camouflage all-over print at your daily work. 
BANDANA
秀逸なアートワークでCLUCTのアイデンティティを表面化したバンダナ。日常小物、またファッションアイテムとして、幅広いライフスタイルに重宝すること請け合いです。
 Original bandana with superb artwork that embodies CLUCT's identity. Be creative to adopt it in your outfit as just an accent to your styling or practical daily accessory. 
TIGER KEY RING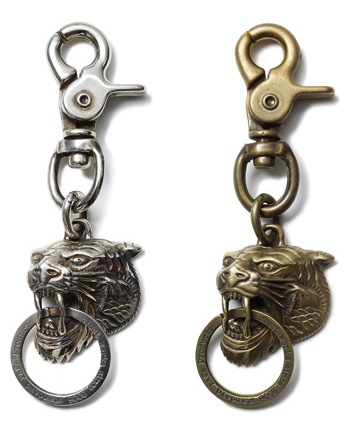 タイガーモチーフのリアルな表情が目を惹く真鍮キーリング。CLUCTの刻印リングを搭載するなど、細部まで手の込んだ作り込みにご注目ください。こちらはシルバーとアンティーク、2カラーをラインナップしています。
 Realistic tiger charm on the Brass keychain catches people's attentions. Fine engraving on the ring held in the tiger's mouth is the noteworthy fine detail. This Keychain comes in Silver and Antique.